Our Board of Directors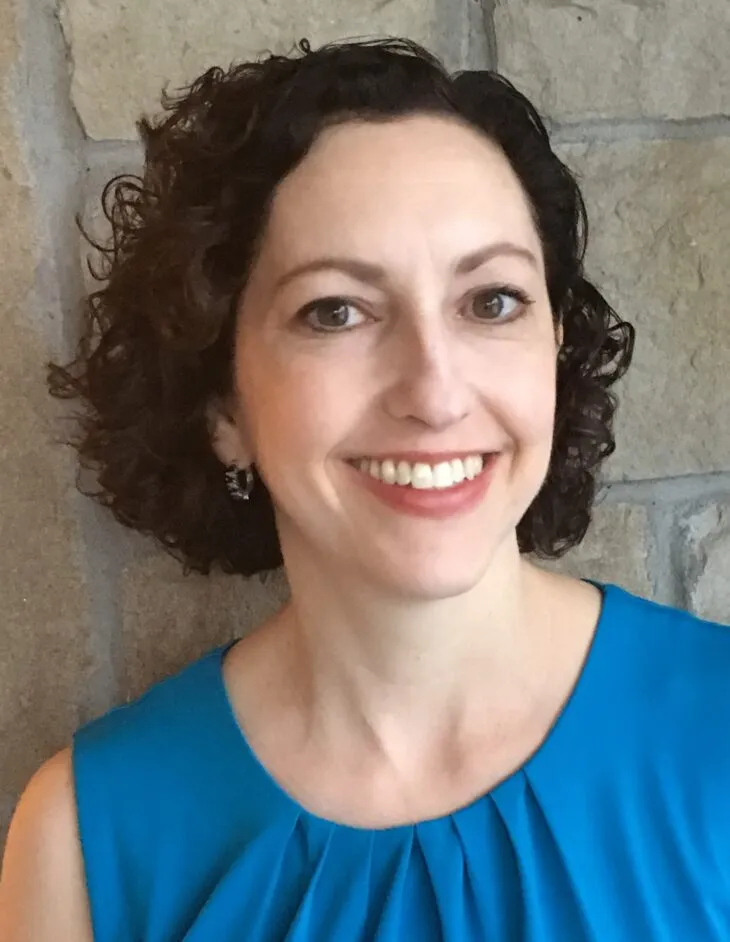 Gina Johnson
President
Gina Johnson is director of programs at the nonprofit Sustainable Pittsburgh, responsible for advancing programs that align the region's environmental, social and governance needs through sustainability practices and reporting. Previously she was a corporate social responsibility (CSR) analyst at BNY Mellon, involved in global CSR strategy and reporting. Before working in business sustainability, Gina had a career as editor-in-chief and content strategist at brands including Solar Today, Durability + Design, and Energy Customer Management. She chairs the American Solar Energy Society Fellows Screening Committee and serves as chief sustainability officer of the Blue Stream Farms aquaponics project-based learning program for high school students. Gina has been named a Fellow of the American Solar Energy Society and received Duquesne University's inaugural Excellence in MBA Sustainable Business Practices award. Gina lives in Pittsburgh, PA.
Andrew Chabot
Treasurer
Andrew Chabot is Senior Associate for BCI Technology Investments. Andrew possesses 10 years of experience in the renewable energy and cleantech sectors and is intimately familiar with these industries. He previously worked in a business development and product management capacity at a NYC-based startup, focusing concurrently on solar project development and SaaS solutions for solar energy installers. Subsequently, Andrew managed a portfolio of grant programs assisting early stage companies at the Massachusetts Clean Energy Center while serving as Senior Program Manager. His blend of private and public sector expertise enables him to guide companies towards successful commercialization. Andrew received his bachelor's degree from the George Washington University and his MBA from Boston University. He resides in Pittsburgh with his wife. Andrew lived in Pittsburgh, PA until recently when he returned to live in the Boston area.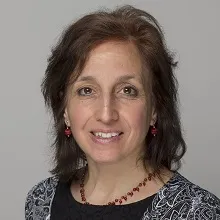 Jeaneen Zappa
Secretary
Jeaneen is the Executive Director of the Keystone Energy Efficiency Alliance (KEEA). She formerly served as the executive director of the the Pittsburgh, PA- based non-profit, Conservation Consultants Inc., which focused on residential energy efficiency and healthy home performance.  With more than 20 years of professional experience spanning the for-profit, public, and not-for-profit sectors, her background and expertise ranges from strategic planning to partnership and client relationships to program development. Jeaneen's prior work as Sustainability Manager of Allegheny County fostered a clear understanding of the complexities facing local governments. Currently, Jeaneen serves on the Policy Advisory Committee of the PA Weatherization Assistance Program, the national conference session selection panel for the Building Performance Association, and locally on the Board of Directors of NeighborWorks Western PA. Jeaneen lives in Shaler Township, outside of Pittsburgh.
Anjali Ankula
Student Board Director
Anjali is a sophomore at Carnegie Mellon University studying Information Systems with a minor in Computer Science and a minor in Business. She previously worked as a Marketing and Communications Assistant at CMU Scott Institute for Energy Innovation at Carnegie Mellon University in Pittsburgh and hopes to continue working in the field of clean energy in the future.
Camila Rivera-Tinsley
Director
Camila Rivera-Tinsley is the director of education and the director of the Frick Environmental Center, for the Pittsburgh Parks Conservancy. She leads the Conservancy's growing slate of all-ages, environmental education programming and helms the Frick Environmental Center, the first publicly owned Living Building in the United States. Before serving in her current role, she attended The Pennsylvania State University and subsequently secured a position at The Schuylkill Center for Environmental Education, where she worked for 14 years, stewarding programming and mentoring hundreds of students and early career professionals. While there, she realized that urban environmental education and ensuring the diversity of the field, was her true life's passion. She helped to start a small environmental non-profit focused on people of color and continues to use her voice to highlight the concerns of underserved populations. With an extensive background in environmental education, horticulture, permaculture, and urban agriculture, Rivera-Tinsley serves on the Environmental Education Advisory Council for the state of PA, the board of The Pennsylvania Association for Environmental Education. She is also active on leadership team of Pittsburgh's Black Environmental Network, and The Outdoor Inclusion Coalition. Camila's 17-year history of serving her community through her profession, volunteer work, and as an adviser to environmental organizations of color have formed and cemented her passion for providing opportunities to connect all peoples to green spaces and opportunities for sustainability initiatives, in their community. Her true motivation lies in creating a more verdant and inclusive future for her 15-year-old daughter.
Becky Campbell
Director

Sel Edor
Director
---
Alumni Board Directors
Joy Bergey, Founding Board Director and Secretary – 2019-2021

As the Principal of the Joy Bergey LLC consulting since 2015, Joy advocates for federal and state policies promoting clean energy, clean water, and action on climate change. She served previously as the Federal Policy Manager at PennFuture for six years. Her other clients have included National Wildlife Federation and Union of Concerned Scientists. Based in Springfield Township, Montgomery County, outside Philadelphia, she serves on the township's Environmental Advisory Commission. Joy is point person for Springfield's Ready for 100 effort, the national Sierra Club program working with municipalities and to commit to 100% clean electricity by 2035 for municipal operations and the broader community, and she leads the Solarize Springfield program. Joy has a B.S. from the University of Pennsylvania, and has a ground-mount solar tracking system on her property.
James M. (Jamie) Van Nostrand, Founding Board Director – 2019-2022

Jamie Van Nostrand is a Professor and Director of the Center for Energy and Sustainable Development at WVU College of Law. In addition to his teaching duties, Jamie is Of Counsel at Keyes & Fox, a national renewable energy and public utilities law firm, and an energy policy expert witness affiliated with EQ Research. Before coming to WVU in July 2011, Jamie spent three years as a member of the adjunct faculty at the Elisabeth Haub School of Law at Pace University in White Plains, NY and Executive Director of the Pace Energy and Climate Center, an environmental NGO focused on clean energy issues in New York and New England. Prior to his transition to law school teaching, Jamie had a successful career in private law practice as a partner in the Environmental and Natural Resources practice group of two major law firms based in the Pacific Northwest (Perkins Coie LLP and Stoel Rives LLP). In his 22-year career in private practice, Jamie represented energy clients in state regulatory proceedings in eight western states, as well as proceedings before the Federal Energy Regulatory Commission. Jamie was recognized by the Energy Bar Association as its 2007 State Regulatory Practitioner of the Year. Jamie received his LL.M. in Environmental Law from the Elisabeth Haub School of Law at Pace University, his J.D. from the University of Iowa College of Law, his master's degree in economics from SUNY at Albany, and an undergraduate degree in economics from the University of Northern Iowa. Jamie lived in Mt. Lebanon, PA until recently when he moved to Oakland, MD.
Our Staff
Sharon Pillar
Founder and Executive Director
Sharon Pillar is the founder and executive director of the Pennsylvania Solar Center, which she started in 2018 because the state was not realizing its full potential for clean energy and there was a noticeable gap of information and organizing activity to move solar energy forward. Sharon believes that solar energy will be a major contributor to the new energy economy by creating tens of thousands of jobs in our state, and will bring billions of dollars of investment to our communities and play an important role in decreasing carbon and air pollution. Sharon also owns the Hot Earth Collaborative LLC, a consultancy she started in 2013 to advance clean energy markets that transform our communities, economy and environment. Since 2016 she has also consulted for Environmental Entrepreneurs (E2) as their Pennsylvania Advocate working with businesses across the state to advocate for clean energy. During her seven years at PennFuture, Sharon served as the Project Manager for solar programs and worked as a climate change advocate. Prior to her work in clean energy, Sharon worked in the pharmaceutical research field for 15 years. Sharon holds an M.A. in Earth Literacy from St. Mary's-of-the-Woods College in Terre Haute, IN, and a B.A. in Psychology from Mansfield State University in Mansfield, PA.
Currently lives:  Sewickley, a walkable, main street community in western PA along the Ohio River.
Grew up:  Wellsboro, PA, in the beautiful mountains of Tioga County, PA, which instilled a love of the outdoors and community in me.
Passions in life:  Camping, hiking, kayaking, exploring Main Street towns, and baking lots of pies to share with my son, family, and friends – and of course with my Border Collie, Lucky.
Favorite solar installation:  Global Links, because it was the first project we helped to go solar in 2020, and they are such an amazing organization.
Matt Mahoney
Director of Government Affairs
Matt Mahoney is the Director of Government Affairs for the Pennsylvania Solar Center. Matt has advanced clean energy policy over the past 10 years in Pennsylvania with a focus on energy efficiency resource standards and public/private clean energy financing.
Before joining the Pennsylvania Solar Center, Matt worked with Plug Smart, a regional energy services and building automation company, to develop Commercial Property Assessed Clean Energy (C-PACE) opportunities throughout the Midwest. Prior to Plug Smart, Matt served as the Western Pennsylvania Program Manager for the Keystone Energy Efficiency Alliance (KEEA), a Pennsylvania-based trade association for the energy efficiency industry. During his time with KEEA, Matt successfully advocated for the adoption of C-PACE among county governments in Western Pennsylvania. Before KEEA, Matt worked with the Center for Responsible Shale Development where he served the inaugural President and Board of Directors to mitigate air emissions and protect water system related to natural gas development in the Appalachian Basin.
Matt earned a Bachelor of Science Degree in Anthropology from Slippery Rock University and a Master's degree in Renewable Energy and Sustainability Systems from Penn State University. Matt is also an adjunct professor teaching Energy Policy at Chatham University, a military veteran that served honorably, and a member of the Greenfield Community Association Board of Directors.
Currently lives:  Greenfield, a residential community in the City of Pittsburgh
Grew up:  Bairdford, PA, a small coal town in Western Pennsylvania surrounded by farmland.
Passion in life:  Reading, teaching, and spending time with my wife, daughters and our three cats
Favorite solar installation:  Mill 19 in Hazelwood because it represents the regions energy transition
Leo Kowalski
Consulting Program Director
Leo Kowalski is the Consulting Program Manager for the Pennsylvania Solar Center, administering a variety of programs including designing solar decommissioning procedures, coordinating educational outreach, and leading the Galvanizing our Energy Transition (G.E.T.) Solar initiative. Leo spent nearly a decade working his way up through the renewable energy industry, from the quite literal dirty work of processing used vegetable oil into usable automotive fuel at the Braddock-based Fossil Free Fuels, to operating as the National Business Development Manager for national renewable energy retailer, Green Mountain Energy. He realized his passion to return to working in his community when he joined the Solar Center in 2019. Leo has a bachelor's degree in history from Indiana University of Pennsylvania.
Currently lives:  Millvale, a riverfront community with a storied energy history and a vision for a sustainable future.
Grew up:  Bakerton, a tiny, rural community with no stoplights and a low three-figure population north of Johnstown, Pennsylvania.
Passion in life:  Homesteading on my ½ acre of sloping hilltop, mushroom-hunting, volleyball, biking, and designing board games as part of the upstart Pittsburgh design company, Tunnel Monster Collective.
Favorite solar installation:  Millvale Community Library was the first installation on which I worked in my capacity at Green Mountain Energy. Through this project, and the genuine passion of Millvale's community leaders, I fell in love with—and moved to—the neighborhood soon thereafter.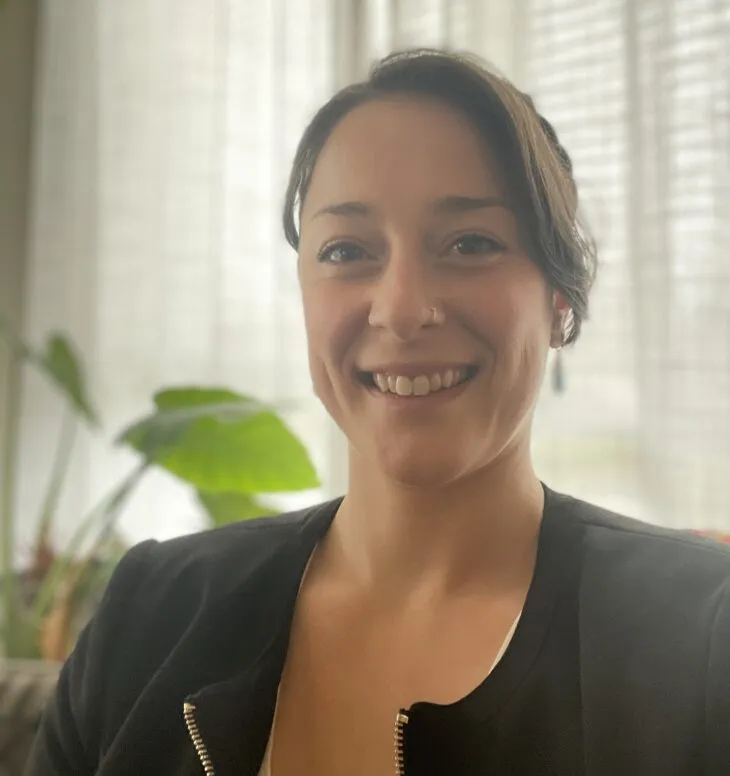 Amelia Eggan
Program Manager
Amelia is a Program Manager for the Pennsylvania Solar Center, working primarily in the G.E.T. Solar Program assisting organizations and communities with solar feasibility analyses and the PASC team with program organization and development. Amelia has years of experience working in the sustainability community in Pittsburgh, most recently with ZeroFossil focusing on small business development and sustainable events, and an early career focus on community engagement and education development. Amelia received a BA in Applied Anthropology from Indiana University of Pennsylvania, and more recently a Masters of Sustainability from Chatham's Falk School of Sustainability, focusing on sustainable community development and project management.
 Currently lives:  Plum Borough, near Boyce Park, on the outskirts of Allegheny County
Grew up:  in the suburbs of Pittsburgh. Early childhood Penn Hills, then later Murrysville where I graduated high school.
 Passion in life: Hiking and running with my dog, kayaking, enjoying concerts and music with friends, cooking & cookouts with my family, learning about awesome sustainability projects, and making new connections!
 Favorite solar installation:  Solar powered safety lighting along a portion of the Great Allegheny Passage bike trail in Homestead, just outside of Pittsburgh. This was my first time on a large installation, and I got to spend weeks learning more about solar and battery backup systems along the river!
Jon Bunyaratapan
Program Manager
Jon Bunyaratapan is a Program Manager for the Pennsylvania Solar Center, focused on the Galvanizing our Energy Transition (G.E.T.) Solar Initiative. Jon has worked in the solar industry for over four years, beginning in Maui, HI as a commercial solar technician. He has also held roles in solar installation, procurement, estimating and project engineering and project management. Jon earned a Bachelor of Arts degree from the University of Pittsburgh and a Master's of Professional Studies in Renewable Energy and Sustainability Systems from Penn State.
Currently Lives: Glenshaw, right down the street from Hartwood Acres.
 Grew Up: Lancaster, PA, a lively, small city surrounded by beautiful countryside.
Passions in life: Exploring the outdoors on foot, bike or kayak with my wife and daughter, and learning more about renewable energy every day.
Favorite solar installation: Tröegs Brewery in Hershey because it combines two things I love: beer and solar energy.
Gretchen Dlugolecki
Consulting Communications Director
Gretchen Dlugolecki has spent the past 13 years promoting brands and ideas through a combination of tried-and-true public relations methods and targeted digital media campaigns. She has overseen content creation and performance for large corporations, political candidates and action committees, small businesses, and nonprofits, and in freelance, in-house, and agency settings. Gretchen also has a firm grasp on how public policy is made, having spent eight years in policy analysis and communications in the state House of Representatives and the Department of Education.
Gretchen earned her master's degree from the University of Wisconsin-Madison, and her bachelor's degrees from the University of Rhode Island. She lives in Philadelphia, where she's a member of the South Philadelphia Kiwanis Club (Charter President 2017-2018) and where she serves on the marketing committee for the Pennsylvania Ballet.
Currently lives:  South Philadelphia, PA — not far from the Italian market (and Pat's and Geno's!).
Grew up:  Mechanicsburg, PA, just outside the State Capitol, which played a role in drawing me into the world of state politics.
Passions in life:  Reading, plant-based cooking, yoga, traveling (I lived and worked in France for almost two years in my twenties), and spending time with my family, friends, and two cats, Coco and Harry. Oh, and the Oxford comma!
Favorite solar installation:  Happy Valley Winery, because sustainable wine is the best wine.