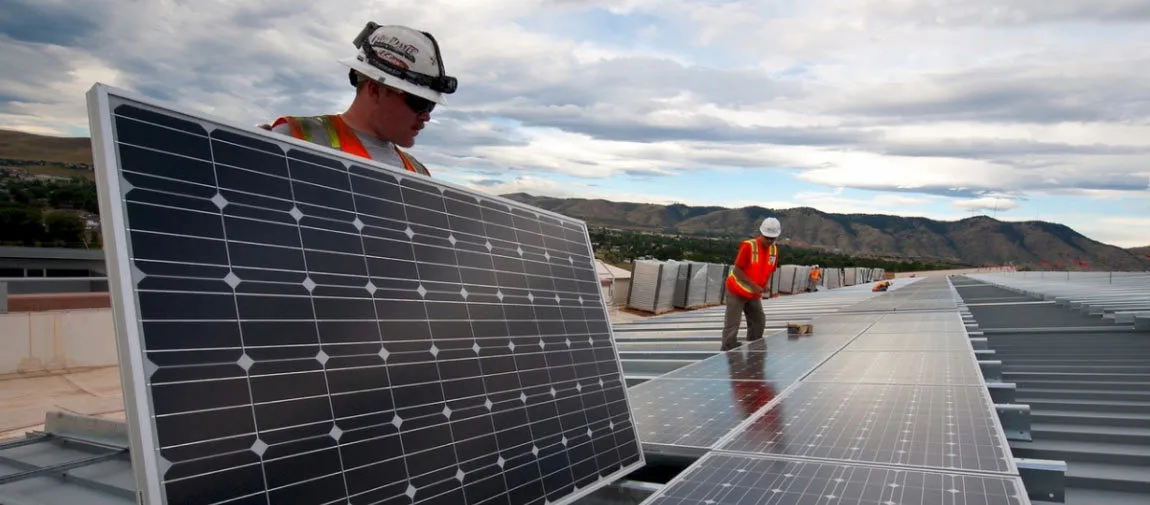 Pennsylvania Solar Center's mission is to maximize the number of people, businesses and organizations who experience the benefit of solar energy in the state.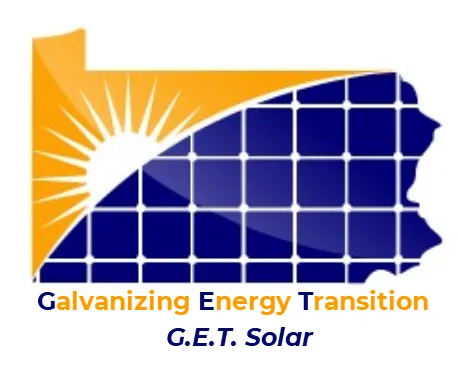 Solar for Businesses
The Pennsylvania Solar Center's G.E.T. Solar (Galvanizing our Energy Transition) program provides technical assistance and financial guidance for organizations across the commonwealth looking to benefit from solar energy. The Solar Center understands that the process of installing solar can be daunting and we are committed to supporting businesses and non-profits through each step along the way to help them meet their financial and sustainability goals.
Businesses of all sizes are capitalizing on the financial opportunities of installing solar, proving that a solar energy system is a key strategic decision that virtually guarantees a solid financial return for your business. Solar makes sense for Pennsylvania-based businesses. By taking advantage of your roof space or ground space on your property, you can:
Reduce the operating costs by cutting electricity bills
Lock-in energy costs for years to come
Decrease carbon footprint
Receive a Federal Investment Tax Credit
Reliable and Maintenance Free Energy
Quick payback with high rate of return
Leading the Way
Paying for a commercial system with cash can be the most cost effective way to go solar. The return on investment or payback is often about 7 years or less. After that, you'll be decreasing your operating costs with free solar power for the remaining life of your solar installation. Since solar PV systems last 25 years or longer, those savings could be significant.
The other advantages of a cash purchase:
You receive the Federal Investment Tax Credit (ITC), which reduces your gross system cost by 30%.
You'll get another IRS tax deduction in the form of Modified Accelerated Cost Recovery System (MACRS), which accelerates the depreciation of the solar installation over a 5-year period (with an additional 50% of that in the first year), which amounts to an additional 25%-30% (or more) of savings. – https://www.energy.gov/savings/modified-accelerated-cost-recovery-system-macrs
You'll collect the proceeds from the sale of any available Solar Renewable Energy Credits (SRECs) generated by the solar system.
These same advantages apply for a business loan, although the payback will be slightly slower due to interest charges. However, with today's low interest rates, your ROI and IRR should still be substantial. After installation, there are relatively little or no costs since the solar maintenance costs are minimal.
G.E.T. SOLAR ROUND FIVE NOW OPEN – see page the GET Solar main page 
Key Benefits of Going Solar