PA Solar Center: GET Solar Application for Non-Profits and Businesses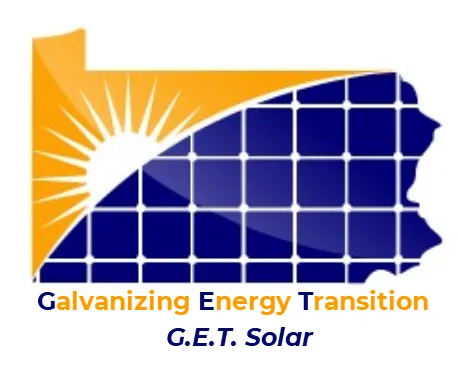 The Pennsylvania Solar Center is pleased to announce round two of our G.E.T. Solar (Galvanizing our Energy Transition) program has been extended to May 15 with a rolling application submission. We provide technical assistance and financial guidance for organizations across the commonwealth looking to benefit from solar energy. The Solar Center understands that the process of installing solar can be daunting and is committed to supporting businesses and non-profits through each step along the way.
We are focusing on non-profits and businesses that are located in these counties (but if you're located elsewhere in PA, you may still apply): Allegheny, Lawrence, and Erie. These counties have approved C-PACE funding (or will be soon), which may provide additional funding opportunities. Organizations should submit their completed application and additional materials outlined in the RFP to getsolar.pa@gmail.com.
Register